Frequently Asked Questions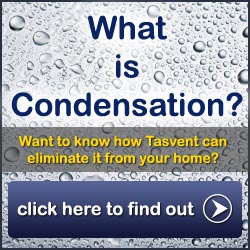 What is heat transfer?
Most homes with a heat source such as a fire or heat pump concentrate the heat in one area of the home. Heat transfer simply moves the air around your home and as a result the heat is distributed to other rooms in the house.
What is positive pressure?
If you introduce air to an enclosed area the pressure rises. Pumping filtered air from the roof space in your house increases the air pressure very slightly and air is forced out around window and door spaces. Quite simply we pump warm dry air in to your home and cold damp air is pushed out.
How is a Tasvent system different to other systems on the market?
Our system was first developed over 25 years ago. We use state of the art technology using advanced levels of automation and system intelligence. We use only the highest quality components.
How will a Tasvent system improve air quality in my home?
The air in your house may not circulate and be refreshed that often and the air can contain allergens and dust. When the air is circulated by a Tasvent system it is filtered to remove dust and allergens and is constantly introducing fresh air throughout your home and forcing damp low quality air outside.
How does the Tasvent system remove moisture from the air in my home?
The air in your roof space is warmer and drier than the air in your home. Drawing air from there and filtering it introduces higher quality air to your home forcing the impure air back outside.
Why will my home be easier to heat?
Heat moves more easily in low humidity. The Tasvent system dehumidifies your home creating dry air and therefore allowing any heat to move more easily through your home.
Will your heat transfer system work with my heat pump?
Yes some of our systems are compatible with heat pumps, please contact us to discuss your details.
Will the system make a noise when it is running?
The system is extremely quiet and the noise is almost imperceptible making the system completely non-intrusive.
Will the system spoil the look of my home?
Absolutely not, all you will see is a few discreet vents in your ceiling and a control panel on the wall.  The main components of the system are concealed in your roof space.
Is a Tasvent Home Ventilation System expensive to run?
No, our systems use the same power approximately as a standard light bulb (depending on the size of your home).
Can a Tasvent system cool my house in summer?
Yes some of our systems have that ability.